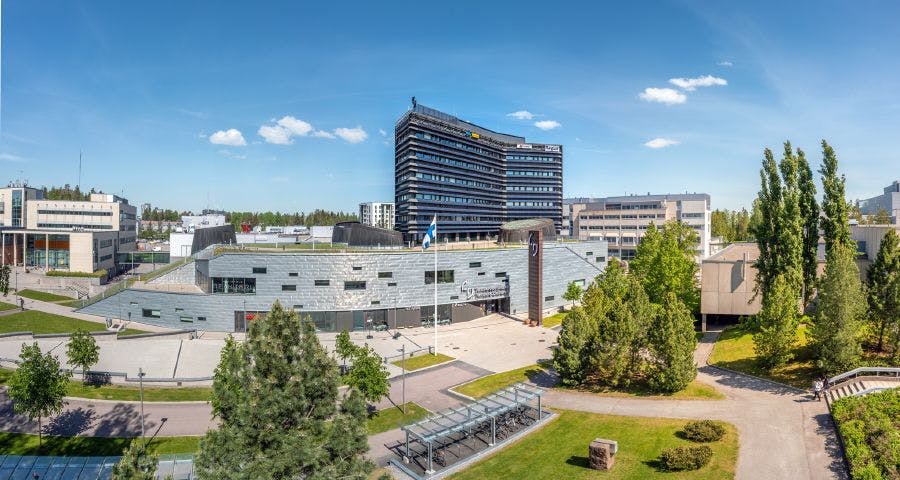 Are you considering going to Finland to study abroad? There are multiple top reasons to study abroad in Finland. Finland is the ideal destination for anyone looking for a top-notch education abroad because it has one of the best educational systems in the world as well as several highly regarded colleges. Whether you're looking for a study abroad program in the seaside capital of Helsinki, the historic university town of Turku, or the well-known inland city of Tampere, Finland has the ideal location for you.
Finland is the only option if you want to study abroad, experience the Nordic way of life, and live in the happiest nation on earth. To find out more about what makes Finland one of the finest countries for studying abroad, continue reading.
1. Top-Notch Education System
More than 14,000 international students have previously picked Finland as their study abroad destination due to Finland having one of the finest performing educational systems in the world. In terms of math, science, and reading test scores, Finland continues to outperform the US, the UK, Australia, and New Zealand. As of 2019, Finnish universities were among the top 3% worldwide.
Finnish educational institutions work to equip pupils with the skills necessary to live fulfilling lives from an early age. From preschool through university, students are taught using a multi-disciplinary method that integrates self-study, problem-solving, and self-development, ensuring a well-rounded educational experience.
2. Affordable Tuition Fees
While tuition at Finnish universities is free for citizens of Finland and other EU nations, it can cost anywhere between €6,000 and €16,000 per year for international students.
In Finland, there is no lack of financial opportunities for education. International students are often given large scholarships by several colleges, which are primarily given on the basis of academic achievement. Some colleges might provide a full scholarship, although it's more typical for scholarships to offer a percentage tuition fee reduction.
3. Equality and Freedom
The Finnish educational system is built on the principles of equality and freedom. All students in Finland have an equal chance to acquire a top-notch education, and because Finnish institutions have a flat organizational structure, most students know their teachers by their first names.
Another fundamental characteristic of Finnish universities is academic freedom. In Finland, unlike the United States or the United Kingdom, students are free to choose the courses they want to take, resulting in a diversified set of skills and knowledge for each graduate.
4. Quality of Living
Finland offers families and students a good standard of living nationwide. The Finnish healthcare and education systems are world-class, and most students find the cost of living to be manageable, especially since there are several national student discounts for food and transportation.
Work-life balance is a significant component of Finnish culture. Work, study, and vacation are all given equal priority, so both employees and students are free to make use of their spare time to unwind with loved ones and enjoy the results of their labor.
5. Beautiful Travel Destinations
No matter the season, Finland has a wealth of landmarks, tourist destinations, and natural wonders to satisfy your wanderlust. If you've always wanted to see the splendor of Finnish nature, you can visit Lake Saimaa or the Archipelago National Park. Depending on the season, you might even be fortunate enough to see the midnight sun or the northern lights.
History buffs can also enjoy Finland's outdoor museums, such as Seurasaari, Luostarinmäki, and the Suomenlinna fortress, while others might prefer to go to Tampere's Moomin Museum, which has exhibits devoted to these well-known literary characters. In Rovaniemi, you can even embark on a husky safari or see Santa and Mrs. Claus get in the festive spirit!
6. Excellent Job Opportunities for Students
The majority of Finnish universities offer career services to international students, which is good news for those who are interested in careers. Whether you're looking for part-time work while you're still in school or a full-time career after you graduate, they can help you with your job hunt.
In Finland, working a part-time job while you are a student is quite typical; in fact, 55 percent of university students reported having a job while they were enrolled.
Your student visa will allow you to work up to 25 hours per week if you want to work part-time during your semester abroad. This brings us to the seventh and last justification for going to Finland to study abroad.
7. Pathways to Permanent Residency for Expats
You will be given a 1-year post-study visa to cover your stay while you look for a job if you are an international student who falls in love with Finland and decides to stay after graduating. You can apply for a work-based residence visa as soon as you land a job that pays you on a full-time basis.
Additionally, work-based residence permits are a step toward permanent residency; after four years of continuous employment in Finland, you'll be qualified for a permanent residence visa.