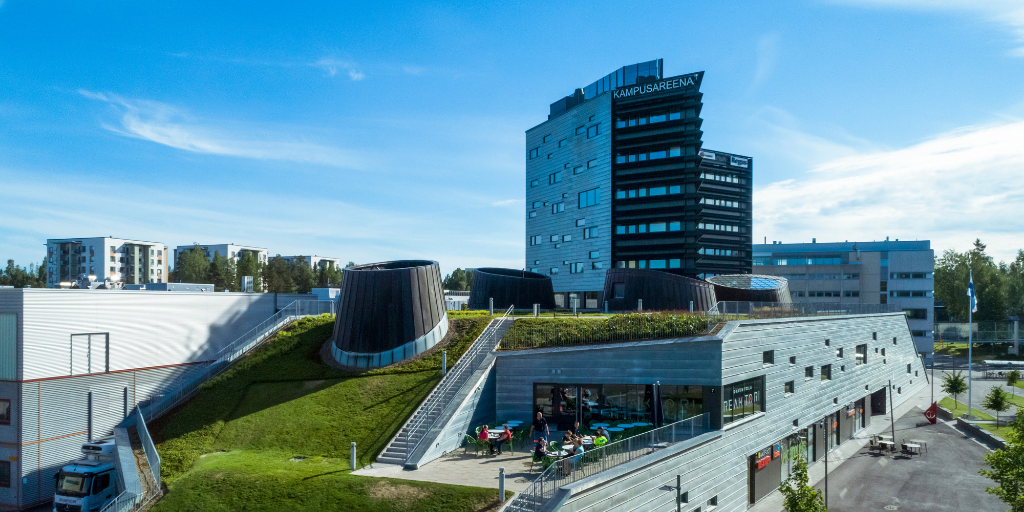 Universities
Tampere University of Applied Sciences
Finland has an exquisite landscape, clean and pure atmosphere, tranquility and peace, high-rated education quality, and outstanding living standards for citizens and ex-pats. Located in the northernmost zone of the world, Finland has a tolerant and cultivated society.
Finnish people have a long tradition of providing higher education to adults; Finland was ranked in the first position for the best quality of education in the world by the World Economic Forum.  The tertiary education in Finland is divided into two distinct sections that are professionally oriented and research-oriented and each excels in its field.
Finland has a remarkable record of scientific research effectiveness and education quality. Studying abroad in Finland absolutely guarantees personal and academic growth and progress that will eventually lead to a multitude of career prospects after graduation.
Study In Finland Visa Application
Foreign students who are not natives of Finland require a student visa or a student resident permit for the purpose of studying in Finland. The student visa for Finland and the student residence permit for Finland are two different documents.
The students enrolled in a short-term study program of fewer than 90 days duration are granted Finland's student visa. It is for students who are going to do a language course or are invited to Finland for conducting an entrance examination for long-term study program admission requirements.
Finland Study Visa Requirements
Completed and signed visa application form (student resident permit form or student visa form based on the duration of your study program)
Original Valid Passport (must have a validity of at least 12 months duration onwards the day you submitted the application)
Original letter of acceptance from a Finnish university
Recent Passport Size Photographs
Proof of adequate finances (Bank statement or credit card statement validating the applicant has enough financial resources to bear his/her study and living expenses in Finland for the entire duration of stay. You must be able to prove that you can spend 560 Euros per month or 6720 Euros per year. The students have to provide one-year resources at a time because the student residence permit is issued for one year initially which is renewed after every year till the study program completes. If you are granted a scholarship or fee waiver the relevant document will be substituted for the bank statement)
Proof of Accommodation (residence address in Finland or on-campus accommodation booking letter, rental contract, or hotel booking document)
Proof of paid tuition fee
Proof of travel ticket arrangement
Adequate health insurance coverage for the entire duration of your stay in Finland (international health insurance card)
Medical Examination Certificate (Finland's Embassy will give you a list of its accredited institutes for medical examination in your country. The applicant must be good in health and must not be suffering from any disease that can be harmful to the general health of the public).
Proof of clean criminal record (A clearance letter from the police station or national law enforcement authority confirming the applicant is not involved in any sort of criminal activity and has a clean criminal record. The clearance letter must not be issued 6 months earlier on the day of submitting the application).
The applicants whose entry to Finland has been rejected in the past are not eligible to apply for a student visa to Finland
Transcripts of your academic records (certified and attested documents from the ministry of foreign affairs of your country)
English Language Proficiency Test Certificate.
Visa Processing fee Receipt (300 to 330 Euros)not refundable
All the documents must be translated into English or Finnish or Swedish languages.
The Embassy's representatives might call you for an interview. For the interview meeting, you are required to carry your original documents along.
The student visa or student resident permit of Finland might take 4 to 6 weeks processing time for validation of documents and requirements.
Finland Study Visa Fee
Study visa fee for Finland varies and depends upon the duration of the degree program. The fee for a short-term student visa is 300 euros and for long-term Finland student visa, the fee is 330 euros.